Much-celebrated Blockchain Australia Solutions announces collaboration with Fintech Startup Mudrex
Monday, December 21st, 2020 - Blockchain Australia™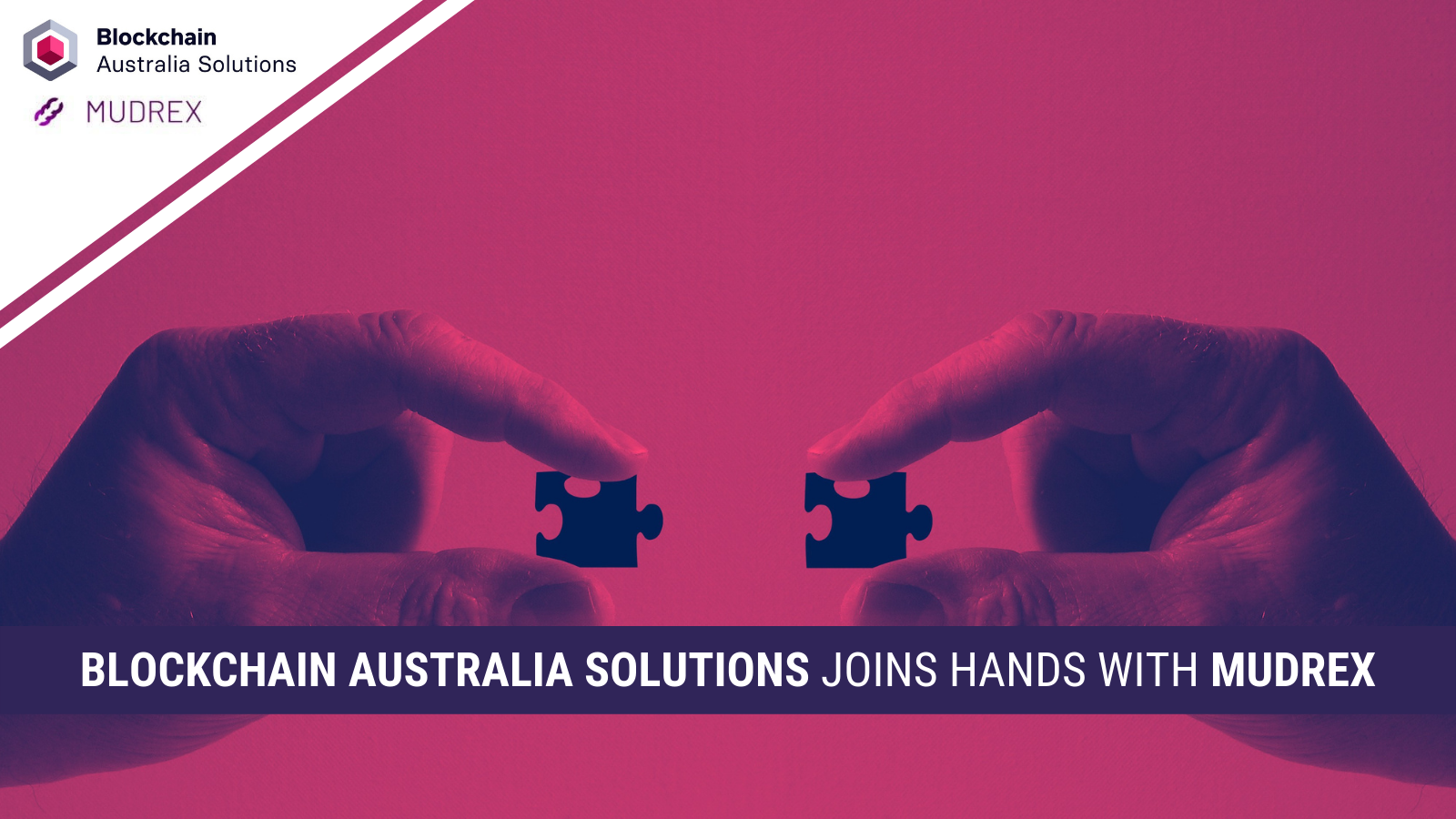 The iconic blockchain solutions company Blockchain Australia Solutions has declared collaboration with the famous crypto trading platform Mudrex aiming to bring the experience of crypto-trading to a wide range of audience. 
Cryptocurrencies are decentralized virtual currencies which allow transactions to happen after being verified on a peer-to-peer basis with the help of mathematical protocols by a cluster of computers spread across the globe. There is no government or central body supporting these coins, unlike fiat currencies such as the dollar. By using a decentralised network, it removes the intermediaries taking cuts or bringing corruption to the system. It also offers independent public and private keys, along with an immutable ledger, shielded by several security layers, which act together to create a strong and rather impenetrable barrier against malicious hackers. Crypto-trading is built on blockchain, which means each trade carries a rewards mechanism for those who verify it.
Despite their many extraordinary features, trading in cryptocurrencies has not been very popular in the past. On one hand, it is a radical idea to hold, earn, and invest in digital currencies that are not backed by any real asset or tangible security so that much less is at stake at the occasion of a loss; on the other hand, using cryptocurrencies has been requiring too much knowledge about the coding that goes behind it, making it unavailable for the common masses who are not programmers. Moreover, building reliable infrastructure for the trading has also been extremely expensive and time-consuming, which cannot be afforded by everybody. 
According to Rohit Goyal, the CEO of Mudrex, 
"There are millions of traders who are trading manually just because, for individual traders or small prop shops it is super difficult to build the whole automated trading infrastructure as it requires coding skills in multiple programming languages, a good understanding of databases and building scalable systems as it is computational heavy. This itself can cost an individual trader or prop shops up to $100,000 and 6 months of efforts to build the system from scratch."
This is where Mudrex came in - with the mission to democratise advanced trading and investing, as well as to automate the whole thing so that non-technologically educated people can use them too - which is how they won the heart of all investors. Here, skilled traders use a ready-to-go infrastructure to build complex trading algorithms and post them on the Mudrex Invest. Strategies can be tested on historical data and optimised for trading over this platform and only then they go into the crypto exchanges. After that, anyone else can simply subscribe to the monthly subscription strategies of pro traders to observe their buy/sell acts. What is more, traders can exchange directly without disbursing any money through an API key-based integration with Bitmex and Binance. Even low-value independent investors trading only a few hundred dollars worth of crypto assets will profit from Mudrex, according to Goyal.
Blockchain Australia Solutions has been working ardently with the rapidly growing blockchain market and its cross-industry applications by developing personalised and tailored applications for its clients. The organization offers a wide variety of services, from helping to develop blockchain strategies, to providing blockchain-powered solutions specific to an organisation, to commodifying physical assets into security token offerings (STO), such as art, venture capital funds and real estate. With its revolutionary approach to diverse issues, the organization aims to change economies, industries, and society as a whole by providing groundbreaking solutions rooted in the transformative technology of blockchain. This is the main motivation for Blockchain Australia Solutions in partnering this trading platform, Mudrex. With its various partners in other fintech and software firms, the company will bring a unique value to the trading platform, which will only help both of them to grow further.
As a fervent leader of national blockchain formulation and adoption, Blockchain Australia Solutions continues to lead the way in blockchain construction, smart contracts, and cryptocurrencies. We foresee an even greater growth pattern from both of these organizations with this alliance.
Contact Profile
Blockchain Australia™
---
Blockchain Australia are the leading agency in blockchain application and development in Melbourne, Australia. Our blockchain consultants have years of experience and can provide tailored services for organizations and businesses. We provide many highly specialised services including blockchain wallet development, which is vital to businesses online.
Blockchain Australia is a blockchain marketing agency that specialises in implementing and developing blockchains. Blockchains are digital ledgers that stores and distinguishes every transaction and user. At Blockchain Australia we have a team of digital blockchain consultants that can help you and your company with every detail of our blockchain application and systems.
We have spent years developing our blockchain services so that they can be implemented in every industry possible. Our professional blockchain consultants have practised in providing end-to-end initial coin offerings and security token offerings for a variety of industries. Additionally, our experts have developed smart contracts, automated billing systems and blockchain POC (proof of concept) systems to cover all of a business's needs. More importantly, our digital blockchain consultants are well versed in cryptocurrency (like Bitcoin) and cryptocurrency wallet development and can ensure programs that are comprehensive and user-friendly to maximise transactions. You will not find a more experienced and professional marketing agency in Melbourne that is experienced in blockchain solutions. Get in Touch by calling … or email us today.
---
Ralph Kalsi
M: 0433426577
W:
blockchainaustralia.com.au/
Keywords
Blockchain Australia Solution, Blockchain Australia Solutions collaborates with Mudrex
Categories
Newsrooms
Sharing
More Formats
View QR Code