Seaborne Trade to Significantly Favor Revenue Growth of Dry Van Container Market in Asia-Pacific
Monday, August 27th, 2018 - Fact.MR
Asia-Pacific is anticipated to spearhead dry van container market during the forecast period 2018 to 2028, in terms of volume and value as well. Greater China is likely to hold the lion's share in Asia-Pacific dry van container market over the assessment period, owing to the increasing number of dry port developments across the region. International trade has turned out to be an important engine in the economic development and growth of Asia-Pacific. These insights are according to a market research study by Dublin-based consulting firm, Fact.MR.
Dry Van Container Market Sample is Available Upon Request:
https://www.factmr.com/report/1015/dry-van-container-market
 Limited trade regulations owing to increasing efficiency of international transit, export and import procedures and relaxation on tariffs is likely to significantly favor seaborne trade across Asia-Pacific. Seaborne trade is promising for Asia-Pacific region owing to constant increase of Chinese dry bulk imports, resulting in growing demand for dry van container. The importance of seaborne trade to the prospects of dry van container market can be gauged from International Chamber of Shipping (ICS) findings that seaborne trade holds approximately 90% of the overseas trade on a global basis.
Untapped regions and small dry port operators in Asia-Pacific are likely to experience growth opportunities in the forthcoming years, thereby fueling the need for dry van container. Seatrade Maritime News has recently mentioned that liner alliance realignments are expected to favor larger transshipment hubs and small port operators as well, in Southeast Asia. Companies such as Ince & Co are planning to expand their business by upgrading dry ports in Papua New Guinea, Indonesia and Philippines, which in turn significantly drives the production and sales of dry van container.
Looking for information specific to your business? Explore customization options:
https://www.factmr.com/report/1015/dry-van-container-market
Changes in regulatory environment across various Southeast Asian markets like Philippines will boost the demand for dry van container in the region. Status quo of Asia-Pacific in dry van container market is likely to continue owing to surging bulk trade, which bases itself by demand from metal industries. With development of container port industries in Asia, new opportunities are likely to emerge in the Asia-Pacific dry van container market. The report indicates that sales of dry van container is anticipated to remain concentrated in developing regions of APEJ such as China.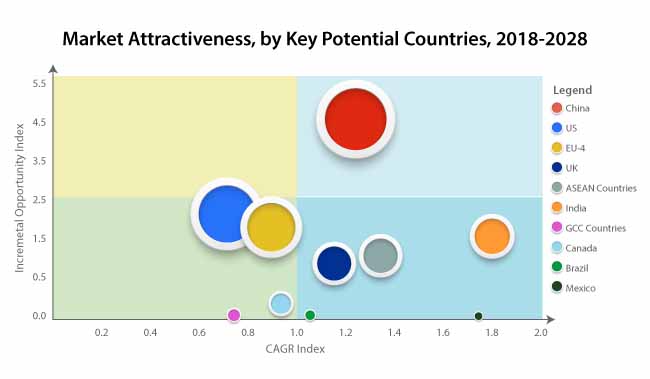 Globally, Europe and North America are expected to follow APEJ in terms of dry van container sales growth. The study finds that dry van container market on a global basis is likely to register a healthy 7.1% CAGR over the assessment period, 2018-2028. Europe's dry van container market is likely to grow at a notable pace in the forthcoming years owing to rising number of trade activities. Europe's dry van container market is observing a revolution from competitive to concentrated landscape along with notable changes in operators and carriers. Limited trade negotiations and openness of economies together with smooth working of European businesses in developing markets of Asia and Africa are likely to stimulate the growth of Europe's dry van container market.
North America is likely to create significant growth opportunities for dry van container market in the region on the back of strong shipping line. Production and sale trends of dry van container in North America is supported by significant contribution of freight transportation system. More than one-third of the economic activity across port sector of U.S. is strengthened by containerized shipping sector. This in turn drives the demand and supply of dry van container in the region.
Buy the Report Now to Get a Headstart over your Competition
https://www.factmr.com/checkout/1015/S
Contact Us
Mr. Rohit Bhisey
Fact.MR
11140 Rockville Pike
Suite 400
Rockville, MD 20852
United States
Email: [email protected]
Web: https://www.factmr.com/
SOURCE: Fact.MR
Contact Profile
Fact.MR
---
Fact.MR is a fast-growing market research firm that offers the most comprehensive suite of syndicated and customized market research reports. We believe transformative intelligence can educate and inspire businesses to make smarter decisions. We know the limitations of the one-size-fits-all approach; that's why we publish multi-industry global, regional, and country-specific research reports.
---
Rohit Bhisey
M: +91-9552544427
W:
www.factmr.com
Keywords
dry van container market, dry van container market forecast, Asia Pacific dry van container market size, future of dry van containers,
Categories
Newsrooms
Sharing
More Formats
View QR Code