Soprano Design announces appointment of new CEO
Tuesday, July 4th, 2017 - Soprano Design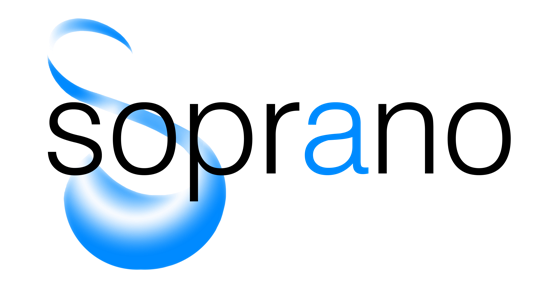 SYDNEY (July 4, 2017) Australia enteprise mobile messaging firm, Soprano Design, today announced the appointment of Mr Darc Rasmussen to the position of Chief Executive Officer with effect from the 1st September 2017. He succeeds Mr Horden Wiltshire who concludes his employment today.
Mr Rasmussen, a seasoned 30 year IT and enterprise software professional with extensive experience in the development and deployment of global Software as a Service (SaaS) and Cloud Computing solutions, will bring his experience to accelerate the growth and adoption of Soprano's enterprise mobile technology through existing and new global channels.
Most recently Mr Rasmussen was Chief Executive Officer and Managing Director at Integrated Research (ASX:IRI) where he oversaw a tripling of its market capitalisation. Prior to joining Integrated Research, Mr Rasmussen served as Chief Operating Officer at TrustedCloud (formerly IntraPower), Senior Vice President of CRM (Customer Relationship Management) at SAP and led SAP's Global CRM Initiative which was based in Germany.
The Company's Chairman, Dr Richard Favero, today said:
"Soprano is delighted to welcome Mr Rasmussen as CEO and look forward to him accelerating our growth. On behalf of the Board, I want to thank Horden Wiltshire for his leadership and commitment during his tenure where Soprano has expanded its international operations, product portfolio and mobile network operator channel. Horden led significant change positioning Soprano as a leader in its field. I am grateful for his contribution over the last five and a half years.
"We are confident that Mr Rasmussen will advance an already globally recognised Communication as a Service offering that enables SMS, MMS, Email, Voice, and IP communications for many of the world's leading enterprise and government customers. Mr Rasmussen will look to accelerate Soprano's recent success in new growth categories, including programmable APIs, secure encrypted enterprise communications, and business continuity management."
About Soprano Design: Founded in 1994 in Sydney, Soprano Design is an award-winning global software design firm. Soprano's powerful cloud-based mobile communication platform (SOPRANO Mobile Enterprise Messaging Suite (MEMS)) is revolutionising the way enterprises and governments around the globe do business. An array of smart applications and programmable interfaces, integrated using little or no code, enables organisations to automate communications (and audit all interactions), to be more productive, and make life easier and safer for their customers. 70% of Soprano business is conducted offshore. http://www.sopranodesign.com  
Australia's Deloitte Technology Fast 50 and Deloitte's Asia Pacific Technology Fast 500;
National Winner Australian Export Awards 2015, ICT;
2016 Premier's NSW Export Awards, Digital Technologies.
Contact Profile
Soprano Design
---
Founded in 1994 in Sydney, Soprano Design is an award-winning global CPaaS firm. Soprano's powerful digital transformation omni-channel communication platform is revolutionising the way enterprises and governments around the globe engage with mobile users. The company has regional offices in Europe, the Americas, New Zealand and Southeast Asia, supports over 3,400 enterprise customers across banking, retail, healthcare and telecommunications including Telstra, Vodafone, Smart Philippines, AT&T and Starhub plus government departments with enterprise level secure messaging.
---
Matt Thompson, VP, Global Marketing
W:
www.sopranodesign.com
Keywords
executive, enterprise, mobile, messaging, software, technology, application, app, communication, SMS, IP, wireless, BYOD, IT, chat, P2P, A2P, messages, OTT, APIs, cloud, iOS, Android, productivity, mobile workflows, secure, security, encrypted, encryption
Categories
Newsrooms
Sharing
More Formats
View QR Code